What Posh Offers Attorneys
Virtual Receptionists For Law Offices
Your clients are your top priority, but you can't always be there to answer the phone. That's where we come in with our call answering service for lawyers. Posh virtual receptionists will step in to answer questions and schedule appointments with the care and professionalism clients expect from your law firm. We're extending a special offer to listeners of the Lawyerist Podcast.
You can try Posh free for 2 weeks when you mention Lawyerist!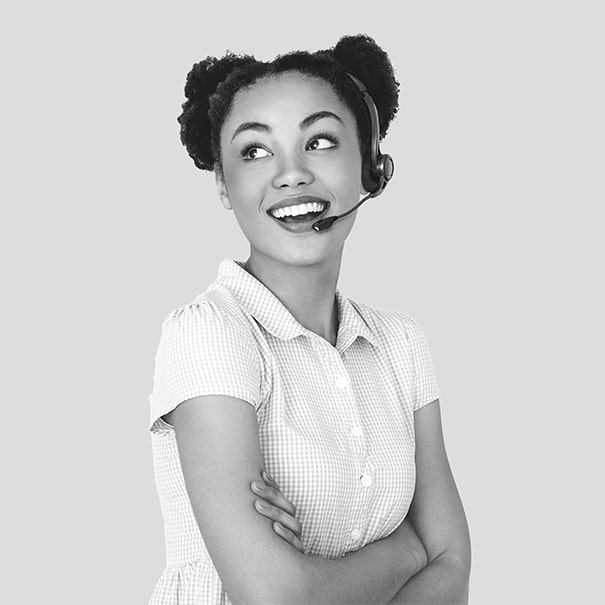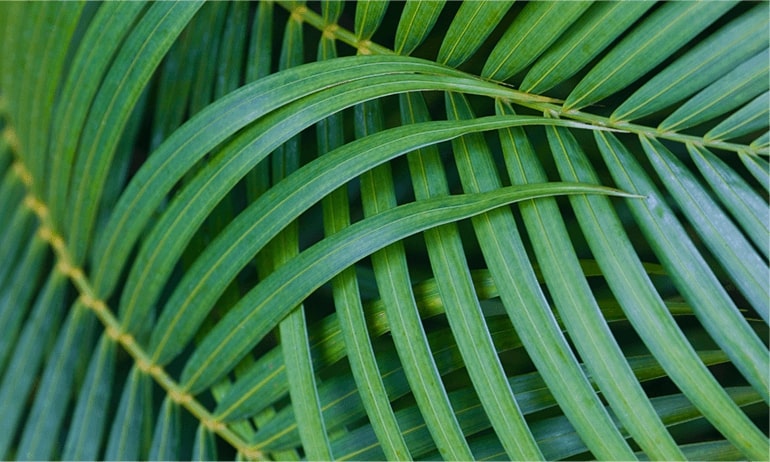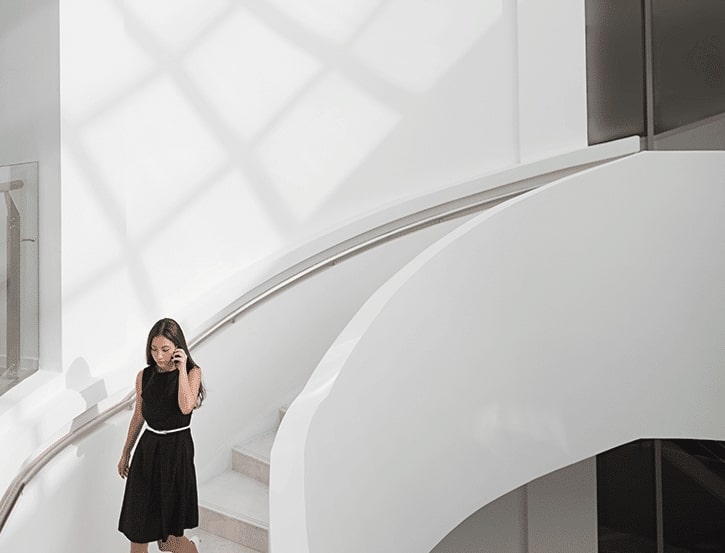 How Posh Attorney Answering Services Help Law Offices
Knowledgeable
Posh Receptionist
Tell us about your law firm and the legal services you provide, and we'll take it from there. With this firsthand knowledge in our pocket, your callers will never know we aren't sitting right there in your office.
100% Live Answering
Friendly, professional, and engaging, Posh receptionists are expertly trained to make the first impression — and each one after — one to remember. Your calls can be answered 24/7/365 through live answering anytime you need us. It's up to you.
Keep Your Business Number
Simply forward your lines and we'll take it from there. During the day or after hours, Posh law firm virtual receptionist services always have you covered.
Customized Call Handling
Need us to screen calls? Forward an important caller? Your wish is our command. We can stay in close contact via the Posh mobile app and portal.
Appointment Reminders
We'll make outbound calls to your clients upon request. Send us a quick task request right from your Posh app and consider it done.
Time Saving
With Posh handling your calls and booking your appointments, you'll get valuable hours back in your day to focus on other important aspects of your business, like increasing billable hours.
App and Portal Features:
Set Your Status
With the Posh app you can easily change your status on the fly or schedule it in advance. We'll handle the rest. Are you accepting calls? Busy in court? Out for the day? You decide how and when Posh steps in to answer!
Notifications
and Messages
You'll receive a notification whenever we've taken a new message for you. Call details, messages, voicemails, and voicemail transcriptions are all at your fingertips 24/7/365.
Private Calling
and Texting
Don't sacrifice the privacy of your personal cell number. Use the Posh app to securely call or text your contacts using your Office or Posh business number.

Who We Serve
We're in the business of helping your law firm succeed. Whatever your area of expertise — whether you're a lawyer opening a solo practice, a small group of attorneys, or a large firm looking to streamline communications — Posh answering service for law firms can help take your company to the next level.
Our Law Firm Answering Service Specialties
Personal Injury
Family Law
Criminal Law
Estate & Elder Law
Immigration Law
Finance & Bankruptcy
Real Estate Law
Class Action
General Practice
Virtual Receptionist Pricing Plans
SUITED TO YOUR NEEDS
Though often half the price of our competitors, Posh plans never compromise on professionalism. With 24/7 live answering and access to our mobile app and portal, you can always stay up to date even when you're on the go.
Chïc

Good for startups

0 Receptionist minutes
included

and

plus

$2.20/minute

Get A Free Trial

Vogue

Good for entrepreneurs

50 Receptionist minutes
included

and

plus

$2.10/additional
minute

Get A Free Trial

Elegant

Good for small businesses

100 Receptionist minutes
included

and

plus

$2.04/additional
minute

Get A Free Trial

Luxurious

Good for medium-sized
businesses

200 Receptionist minutes
included

and

plus

$1.97/additional
minute

Get A Free Trial

Prestigious

Good for medium-sized
businesses

350 Receptionist minutes
included

and

plus

$1.90/additional
minute

Get A Free Trial

Lavish

Good for large businesses

500 Receptionist minutes
included

and

plus

$1.85/additional
minute

Get A Free Trial

Exclusive

Good for enterprise

1000 Receptionist minutes
included

and

plus

$1.79/additional
minute

Get A Free Trial
*Effective 1/1/24
Posh Legal Answering Service Reviews
We never get tired of that 5-star feeling. Our entire team gets excited when we receive reviews of our lawyer receptionist service like these:
"As my call volume increased, I needed help answering calls and taking messages. When a potential new client calls, their first impression of your business is based on the person answering the phone so I was careful when choosing who to hire. Rather than hire a full-time secretary, I decided to try Posh. I have been very pleased with the results. I have found the virtual receptionist to be much more cost-effective than hiring a full-time secretary. I have also found that I have a higher conversion rate with first-time callers since Posh has been answering my phones compared to calls going to voicemail. In addition, my clients report a positive experience when they call. Many have told me the receptionist was very friendly and professional. I also have found the Posh App to be very convenient. Posh has turned out to be the perfect solution for my office."
Pete Louden
Louden Law PLLC
"Freddy and Tristica were AMAZING. We had to onboard a firm of over 100 attorneys and they were so helpful and patient through all the trials and tribulations. They have been wonderful to work with and have been tremendous in troubleshooting issues as they come up, even ones that don't deal directly with their staff/systems but were more so on our side. They're quick to respond and every person they've helped has said nothing but great things about them."
Miranda Day
Dunlap, Bennett, & Ludwig
"We started working with Posh Virtual Receptionists at our law firm in early 2021 to help navigate a rapidly changing virtual world. It was easy to see right away that their customer service is unmatched. Calls are always answered and handled in the best way, and even if our team can't answer them at the moment, the virtual receptionists always take detailed notes. We here at The Tuke Firm are so thankful for Posh!"
"I have had a very good experience using Posh. I have a small law office and I don't have much room, so having a virtual receptionist has been great. It also helps a lot when we are short-handed and they can take overflow messages. So far, they have been very professional in answering the phone, screening calls and making transfers as requested. I highly recommend them!"
Roxanne Hummel
Hummel & Hummel
"I love Posh service, years ago our employment attorney advised me to outsource the phone intake service, and this is working out great for us. The phone messages are accurate, and save a lot of our time too on the phone screening clients."
Connie Yi
Law Office of Connie Yi
"We use POSH receptionists at my small law firm. What this means for us: We do not have to hire, train and pay someone to answer the telephone. We don't have to deal with staff turnover, onboarding, tardiness, absences, etc. There is no scrambling to cover the reception desk. We can get our messages anytime and anywhere. We aren't tied to our location and can work remotely. Our calls are answered professionally. The receptionists are always courteous. What this means for me: Freedom to do my job without constant interruption. Thank you, Posh!"
Melissa Morris
Sean C. Walker, Attorney at Law
"We tried another service, and they paled in comparison to POSH. Their pricing is fair, and they work very hard to make their clients happy and cater to their specific needs."
Bobby Truitt
The Truitt Law Firm
"Very professional, polite and provide so many details about the callers. I am VERY happy with Posh! They have made my business life so much easier and much less stressful!"
Tatiana Engelmann
Law Offices of Tatiana D. Engelmann
"Posh has been excellent to work with, from start to finish. Very professional, thorough, well managed, smart, and reliable. They have been answering calls and doing client intake for Virginia's Eviction Legal Helpline in English and Spanish, using the Helpline's case management software to open cases. Using Posh has allowed us to provide invaluable legal services much more quickly to tenants who are facing imminent eviction. We're very pleased with the results and look forward to adjusting things on our side to get even more value out of their services."
Phil Storey
VPLC Eviction
"I have been using Posh Virtual Receptionists for a few months now. Their portal has some great features. I have appreciated their assistance in fielding calls from potential clients and scheduling them for appointments. I have also been able to delegate outbound calls to them to convey specific information to potential clients."
Kasey Clemans
Fusion Dispute Resolution
"Professional. Reliable Service."
Carla Prosper
Law Office of Carla C. Prosper
"I heard about this service from the Law360 Pro Se podcast and decided to give it a try. I am very pleased with them. They have been excellent.  I would recommend this service to any professional that needs it."
David Owen
D.E. Owen and Associates